Advance Your Career with an Online MBA from SVBI
Silicon Valley Business Institute is proud to introduce the Online Master of Business Administration program and strives to develop ethical and innovative business leaders by educating them about business knowledge, management techniques, and innovation trends.

The SVBI Advantage
As a student in Silicon Valley Business Institute's Online MBA program,
You will benefit from our direct connection to Silicon Valley's business environment which includes world-renowned companies in the finance, biotech, technology, and healthcare industries.
You'll get the opportunity to participate in live workshops and collaborate with other students to solve real problems for leading companies. Participating in these workshops will help you build a robust resume and advanced business skills. 
Our Online MBA program includes a variety of advanced courses taught by our highly qualified faculty. In addition to the courses and hands-on group projects, students have the optional choice which are global study trips to some of the best companies around the world.
This accelerated program is designed for working professionals who want flexible options, interactive experiences, and quality education all for an affordable cost. And the best part is, the program can be completed from wherever you live—whether that be here in California, across the country, or around the world.
Get Started
The First Day of 2021 Spring Class: 
April 26, 2021
Early Admission Deadline:
March 23, 2021
General Admission Deadline: 
April 6, 2021 
Final Admission Deadline:
April 19, 2021
Benefits of Applying Early:
Extra time to gather and submit all required materials

Receive an admission decision earlier with benefits
SVBI offers three different payment plans for you!
You will save up to $1800 if you choose a one-time payment for this Online MBA Program.  
Payment Plan

Pay-by-Semester 

(6 semesters in total/2 Courses per semester/3 units per course)*

One-time Payment

Tuition Relief Scholarship(Special Funding for Covid-19)

$270/unit

$220/unit

 Assessment Fee by Course (Non-Refundable)

N/A

Registration Fee

(Non-Refundable)

$50

$50

$50

Technology Fee 

(Non-Refundable)

**

$100/semester

$100/semester

Total Cost for the MBA Program

$1770

/semester*6

$8570/Program
*Each student register in 2 courses(3 units per course ) per semester. 
** Estimated for 6 semesters 
Courses
Our courses are designed to help students evolve into future business leaders by educating them about business knowledge, management techniques, and innovation trends.
Business Analytics

Managerial Accounting

Quantitative Methods for Decision Making

Financial Management

Technology Management

Leadership Management

Project Management

Global Marketing

Managing Innovation

Environment Marketing Management

Organizational Behavior

Change Management

Human Resources Management

Managing Information Systems
Faculty
Our instructors are senior professors from top universities and special practitioner faculty from some of the biggest brands including Google, Facebook, and Airbnb. Who better to learn from than industry experts?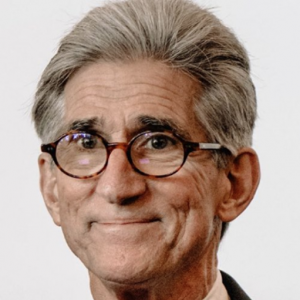 Thomas Kosnik
Board of Advisors, Chair Professor, SVBI
Professor, Stanford University & Harvard University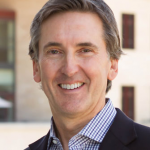 Tom Byers
Lecturer, Technology Investment
Professor, Stanford University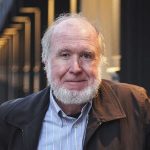 Kevin Kelly
Lecturer, Future Technology Business
Founding Executive Editor, Wired Magazine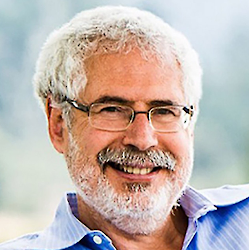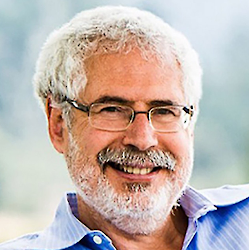 Steve Blank
Lecturer, The Lean Startup
Professor, Stanford University & Harvard University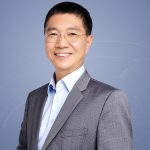 Jun Wu

Lecture, Technology Innovation
Founder, AMINO Capital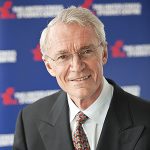 Robert Burgelman
Lecturer, Strategic Management of Technology and Innovation
Professor, Stanford University & New York University & Harvard University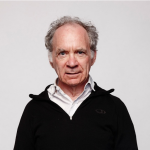 Barry Katz
Lecturer, Design & Innovation
Professor, Stanford University & California College of the Arts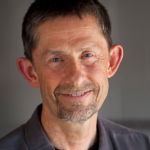 Michael Barry
Lecturer, Product Design
Professor, Stanford University & Harvard University & UC Berkeley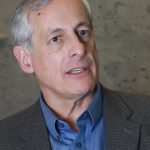 Bill Reichert
Lecturer, Technology Innovation
Co-Founder, Garage Technology Ventures
Board Committee, Stanford University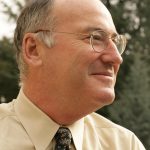 Robert Sutton
Lecturer, Organizational Behavior
Professor, Stanford University
Frequently Asked Questions
Have questions about our Online MBA program? Check out a few of the most frequently asked questions:
What are the admissions requirements?
No GRE or GMAT required

A four-year Bachelor's degree from an accredited institution or its equivalent

Proof of English Proficiency
Learn more about admission requirements on this page: https://svbi.org/general-admission-policy
To be considered for admission to the SVBI Online MBA program, applicants must submit the following:
Statement of purpose describes why you are interested in the program and how you hope to use this education to achieve your future goals

Resume demonstrating relevant work or volunteer experience

Payment of all applicable fees, as per the current published fee schedule prior to the issuance of an enrollment contract or arrangements that are acceptable to the school

Applicants must present proof of their previous educational history in at least one of the following formats:

Official certificate sent directly from an official authority; the copies must be received unopened.

Photocopies of the original degree and sealed official transcripts approved by an official authority or by a notary.

Original Diploma and transcript. Diploma and transcripts that are not in English need to be submitted together with an official translation.
How long will it take to complete the program?
The SVBI Online MBA program can take anywhere from 18 to 24 months to completing depending on your course load.
Is this an accredited program?
Yes. The SVBI Online MBA program has an accreditation from the Bureau for Private Postsecondary Education (BPPE).
How long is each course?
Each course in the program is 15 weeks.
Are students required to be online at certain times?
The SVBI Online MBA program was designed for students to complete at their own pace. However, students are required to login three days a week to participate in various course work. In addition, lecture videos must be reviewed at least once during the semester.
Ready to take your career to the next level? Change your tomorrow by getting stared today.