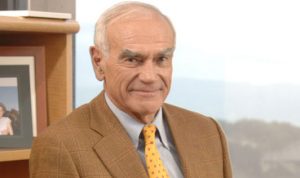 ◆ Master & Bachelor degree from Yale University.
◆ One of the earliest venture capitalists in the United States.
◆ He served from 1981 to 1986 as President and Chairman of the Export–Import Bank of the United States. In 1986, he became the head of the world's largest source of multilateral development grant assistance, the United Nations Development Programme.
◆ In 1994, Draper and Robin Richards Donohoe founded Draper International, the first U.S. venture capital fund to focus on investing in private companies with operations in India. In 2002, he co-founded Draper Richards LP, a venture capital fund that invests in early-stage technology companies in the U.S., and he also founded Draper Investment Company, which concentrates on seed investments in Europe and Asia.