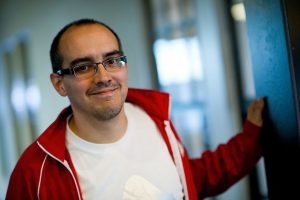 ◆ Dave McClure is an entrepreneur and angel investor based in the San Francisco Bay Area, who founded and runs the business accelerator 500 Startups. He is often described as one of the super angel investors.
◆ McClure founded Aslan Computing, a technology consultancy, in 1994, and later sold the company to Servinet/Panurgy in 1998. He subsequently worked as a technology consultant to Microsoft, Intel, and other high-tech companies. He was Director of Marketing at PayPal from 2001 through 2004.
◆ McClure founded 500 Startups, a seed accelerator and related investment, in 2010. As of July 27, 2013, 500 Startups had invested in over 500 companies. Of current investments, more than 20% have participated in other incubators, 10-15% are international, and 10 have been acquired.